About Us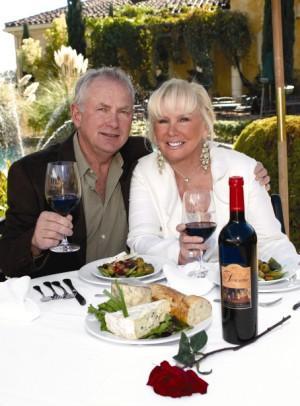 Erika & Jerry Wright
Owners – Villa Toscano & Bella Piazza Wineries
Being European, Erika Wright has always held a special place in her heart for the beautiful Tuscany region of Italy. Erika had never found a place as warm or beautiful in her travels around the globe. That changed when she and her husband found California's Shenandoah Valley: When I first saw the rolling, golden hills studded with majestic oaks, I knew I had found California's undiscovered gem! After purchasing their property in the heart of the Shenandoah Valley, Erika started her quest for an exceptional lifestyle in this truly romantic setting. Continually striving for excellence in all parts of her life, Erika decided that she should bring Tuscany to California, thus the inspiration for Villa Toscano Winery. Wine is an important part of life in Tuscany, so I made a commitment to produce truly fine wines. Many of our full-bodied wines are crafted from century-old vines and represent our ongoing pursuit of excellence.
Villa Toscano is a dream come true, bringing the essence of Tuscany to the Shenandoah Valley, offering exceptional wines, food, and memories. Food and wine go hand in hand, so as we created Villa Toscano Winery we also included a "Bistro" at the winery. As you enjoy your wine, you and your guests can enjoy delicious food prepared by our chefs.
The only thing better than creating paradise is sharing it, and Erika truly wants to share this gift with fellow wine lovers. Please come enjoy this old-time world charm and elegance and surround yourself in a wine lover's paradise!