Winemaking Team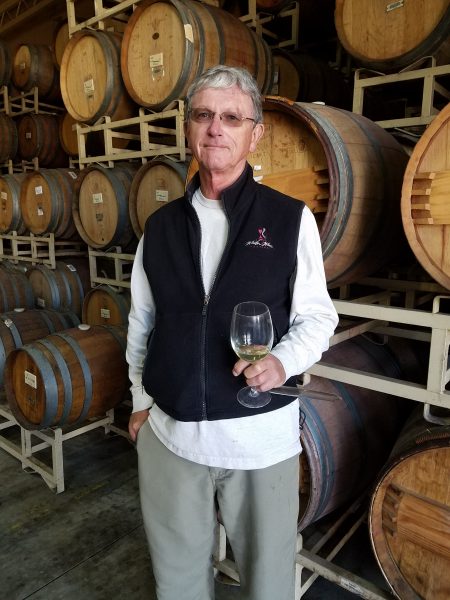 We are proud to have Bill Dyer lead our winemaking team at Villa Toscano & Bella Piazza Wineries. Mr. Dyer holds a Philosophy degree from UC Santa Cruz and a Master's degree in Enology from University of California at Davis. Bill started as Cellarmaster at Sterling Vineyards in Napa, then moved up to VP Winemaker, recognizing the importance of the vineyards to make premium quality wines. Bill previously consulted for Frog's Leap and Spring Mountain wineries in Napa, as well as wineries in the Okanagan Valley in British Columbia.
With wife Dawnine, an acclaimed Winemaker in her own right in the Napa Valley, they have planted their own Cabernet vineyard, where they produce an ultra-premium Cabernet Sauvignon from Napa Valley's Diamond Mountain District. Bill and Dawnine are also partners in Meteor Vineyard in Napa.
Erika and Jerry Wright are proud that Bill was looking for yet another challenge in his life. For years, many of the Shenandoah Valley's grapes have been purchased and made into some of Napa Valley's premium wines. Bill thought it would be exciting to lead the team and make premium wines as well for Villa Toscano and Bella Piazza Wineries.